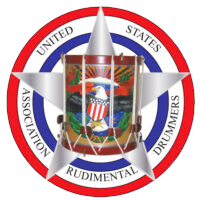 WELCOME to the U.S.A.R.D. WEBSITE
PLEASE MAKE A DONATION TO SUPPORT THE USARD IN ITS MISSION: TO PERFORM, PRESERVE, AND PROMOTE THE ART OF RUDMENTAL DRUMMING – OUR ANNUAL CONVENTION IS OUR MEANS TO PERFORM OUR MISSION.
Become A Member
Dear Friends,
We are excited to announce that USARD 2023 will be taking place April 14th and 15th in Seekonk, MA! After almost 4 years without a convention we are very much looking forward to curating an event that attracts rudimental drummers from all styles, ages, and abilities. More information about lodging, performances, and event locations will be sent out in the coming weeks. You don't want to miss this!
In the Rudimental Spirit,
Brendan D. Mason
USARD President